Polystyrene Panels for Roof Sandwich Panel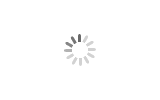 Polystyrene Panels for Roof Sandwich Panel
SAMZOON

CHINA

7days

5000-10000㎡/day
Product description:
S-type export trade EPS composite board interface has changed the technical difficulties of Guangdong over the past 20 years. It is also the latest sandwich panel manufacturer using S-type foam interface in the whole industry. The innovation of EPS composite board in S-type export trade has changed the flatness and beauty of both sides of the board surface without any gap. The cliff is as smooth as a knife. There is no gap and no joint. The gap can be controlled within 0.2-0.5mm. S-type export trade EPS composite board has the following characteristics:
1. Version docking has changed the problem of horizontal docking dislocation in the past.
2. There is no gap and joint after the steel plate is produced, which solves the problem of joint ridge mark on the surface.
3. the problem of poor insulation effect on cold storage room and constant temperature room was solved by the way of flat docking in the past.
4. Change the problem of insufficient strength caused by the dislocation of butt joint in the past. The strength is 2.5 times higher than that in the past.
Product picture: