Eco-friendly Building Material Clean Room Polystyrene Insulation Panels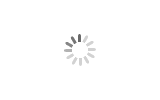 Eco-friendly Building Material Clean Room Polystyrene Insulation Panels
Application fields: Gymnasium, large factories, conference center, auditorium, electric transportation, construction, agricultural Electronics (industrial plant), medicine (purification room), chemical industry (fire prevention workshop) and other fields.
Warm Protect Wall Panels Polystyrene Wall Panels Eps Wall Panels
1. Quick install and construction;
2. Adequate supplies of stock raw materials;
3. Quick delivery;
4. Patent/ Quality System/ CE / ISO
5. Self Technology R & D team
6. Save labor cost;
7. environment protection and heat insulation,
8. Light Weight easy move around
Color steel sandwich panel is a common product in the current building materials, which not only has good flame retardant and sound insulation, but also has environmental protection and high efficiency. The color steel sandwich panel is made by pressing the upper and lower metal panels and the middle polymer heat insulation inner core. The utility model has the advantages of simple installation, light weight, environmental protection and high efficiency. Moreover, the closed bubble molecular structure used in the filling system can prevent the condensation of water vapor.

1. There are six kinds of core materials: polystyrene sandwich board, namely EPS sandwich board (the most widely used variety in the market);
Extruded polystyrene sandwich board is XPS sandwich board;
Rigid polyurethane sandwich board is Pu sandwich board;
Three polyester sandwich board is PIR sandwich board;
Phenolic sandwich board is pf sandwich board;
Rock wool sandwich board is RW sandwich board.
2. There are two kinds of panels
There are two kinds of metal panel and non-metal panel. The metal panel is easy to process and can be made into various shapes, but in some cases, the non-metal panel has a better effect than the metal panel, such as corrosion resistance, impact resistance and so on.
It is widely used in large industrial plants, warehouses, gymnasiums, supermarkets, hospitals, refrigerators, activity rooms, building floors, clean workshops and places requiring thermal insulation and fire prevention. The sandwich board has beautiful appearance, bright color and good overall effect. It integrates load-bearing, heat preservation, fire prevention and waterproof, and does not need secondary decoration. It is fast and convenient to install, short construction period and good comprehensive benefit. It is a kind of high-efficiency environmental protection building material with wide use and great potential
Product parameters
brand:samzoon
model:50mmEPS SANDWICH PANEL
thickness:50mm/75mm/100mm/125mm
length:According to the needs of users and engineering requirements and size production
colour:Grey / Ivory / sea blue / Dream Blue / customized color according to customer's demand
Core material:EPS
Application fields: Gymnasium, large factories, conference center, auditorium, electric transportation, construction, agricultural Electronics (industrial plant), medicine (purification room), chemical industry (fire prevention workshop) and other fields.