Rock Wool Sandwich Roof Panel For Wall,Ceiling, Roof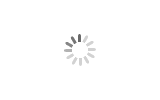 Rock Wool Sandwich Roof Panel For Wall,Ceiling, Roof
samzoon

China

7days

5000-10000㎡/day
1. The rock wool panel's surface for senior polyester paint color steel plate, and can adopt galvanized plate, stainless steel plate.
2. Rock wool sanwich board have a great use on fire prevention.
3.The resistance corrosion resistance of rock wool panel is especially good, tongue and groove type splicing installation faster and more save cost.
Samzoon is still a purified fireproof rock wool mechanism composite board with heat preservation, energy saving, green environmental protection, flame retardant, grade A1 fireproof, sound insulation and other properties. The core materials of the products are Grade A or above flame-retardant materials, which will not melt when burning, and there is no high-temperature decomposition drop. The materials are environmentally friendly, non-toxic and pollution-free, and the groove type splicing installation is faster and more cost-effective.
Product parameters:
Effective width: 1150 mm
Product thickness: 50 mm / 75 mm / 100 mm / 125 mm
Product density: 60kg / 80kg / 100kg
Product length: according to the user's needs and engineering requirements and size production (generally ≤ 6000mm)
Product color: gray, ivory, sea blue, dream blue, can be customized according to customer demand
Product core material: rock wool is made of basalt as the main raw material by high-temperature melting and high-speed centrifugal equipment
Product application:
Color steel fireproof rock wool mechanism composite board is suitable for pharmaceutical industry, food processing, medical and health, disease control, inspection and quarantine, optical technology, laser technology, precision instruments, microelectronics and other industries.